Tn Brew Works & Broken Shed Vodka Fri+Founders Brewing & Virginia Bay Seafood Co Sat!
| | |
| --- | --- |
| Follow us on these sites: | |
Lana and Preston's Picks for
Beer Thursday!
This week, Lana and Preston will select some delicious brews for our Free In-Store Beer Thursday Tasting!
Stop in between
4 & 7 pm
and see what they've picked!
Weekend Tasting:
Friday October 12th, 4-7pm
This weekend's tasting will include:
Special Friday

Tasting

with
This Friday afternoon, we will have Raymond Hermosa, Broken Shed Vodka's Nashville Market manager, in the store to let you

sample

their delicious Vodka!
Great vodka requires clean and pure ingredients — so there is no better place than New Zealand to craft our spirit. We distill our spirit from pure New Zealand whey (or, as we like to call it, milk honey), then blend it with spring water from the North and South island of New Zealand. This mountainous range is home to some of the purest water in the world. The result is a smooth and well-balanced vodka that remains true to the organic flavors of its source.
BROKEN SHED VODKA IS FREE OF GMOS, ADDITIVES, CHEMICALS, GLUTEN OR ANY ADDED SUGARS.
Stop in between
4 & 7 pm
and give this deliciously smooth Vodka a try!
Tasting Friday!
This Friday, we have a Tasting Bar Takeover with Nashville's own Tennessee

Brew

Works

.
Tennessee

Brew

Works

was born of the thirst for high quality, well-crafted, flavorful beer.
We are proud to call the great state of Tennessee home to the Tennessee

Brew

Works

brewery and taproom, where we create our "finely tuned craft beer." With fine traditions in many things including both music and spirits, we hope to capture the essence of the land and culture in all of our

brews

. We strive to create our

brews

as efficiently as possible, minimizing waste and raw material utilization in our

brew

processes; doing our part for conservation. We believe that

brewing

is a collaboration between art, science and culture!
We are all about supporting our local breweries, so come on out and taste their delicious beer!
Stop in between 4:30 & 6:30 pm and find your favorite!
Weekend Tasting:
Saturday October 13th, 2-6pm
This weekend's tasting will include:
Saturday

Tasting with
Founders

Brewing!
Nate

from

Founders

Brewing Company will be in the store this Saturday to talk beer and tell you all about what's coming up from

Founders.

We love having our regional reps in the store and Nate is one of the best!
The

Founders

Family, a group of passionate beer enthusiasts, has grown around this simple philosophy: "We don't brew beer for the masses. Instead, our beers are crafted for a chosen few, a small cadre of renegades and rebels who enjoy a beer that pushes the limits of what is commonly accepted as

taste

. In short, we make beer for people like us."
Stop in between 3 & 5 pm and find your favorite!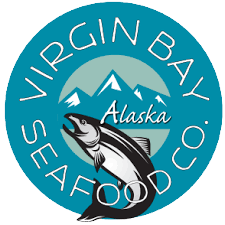 Virgin Bay Seafood Tasting Saturday!
As many of you have noticed, we have been expanding our selection of delicious foods. This weekend, we will have the folks from Virgin Bay Seafood in the store to let you sample their Alaskan seafood we are going to start carrying!
Mike and Cathy Stoltz, an Alaskan and a Tennessean, have realized since they first met, in 2009, that Alaska has something special to offer Nashville and the rest of the country. The fresh Alaskan seafood bounty can provide more nutritious and delicious wild-caught salmon, halibut, crab, and so many other species to tables that have previously only seen farm-raised versions of seafood.
The vibrant colors and firmer textures attest to the higher quality of Alaskan salmon and other Alaskan seafood. Give it a try, you'll never turn back!
Yukon River Salmon

King Salmon

Salmon Burger

Scallops

Halibut
Mike and Cathy will be here sampling all 5 products & offering folks cooking tips, etc.
Stop in between 2 & 6 pm and give this seafood a try!
Have a Libation delivered to you with your Delivery Dudes Food Order!
We have teamed with local favorite food delivery service Delivery Dudes to offer some of our inventory of wine, spirits, and beer, including Growlers and Crowlers to go with your delicious takeout dinner!
Ordering is just as easy as ordering food with a full menu of items available to have brought right to your door!
Red Dog Wine & Spirits
Hours: 9 a.m. - 9 p.m., Mon - Sat