Countdown to Christmas! Loads of Tastings All Weekend!
| | |
| --- | --- |
| Follow us on these sites: | |
Black

Abbey

Tasting Thursday!
This Thursday we will have the folks from local favorite,

Black

Abbey

Brewing, in the store for a free in-store tasting of their delicious brews!
At Black Abbey Brewing Company, we take an artisanal approach to beer, crafting unique and approachable ales from the highest quality ingredients. Yet it's more than that. We strive to supply liquid refreshment that is greater than the sum of its fine parts. Our beers are created. Not made. Right here in Nashville.
Come on in this Thursday from 4-7pm and find your favorite!
Weekend Tastings:
Friday December 21st, 4-7pm
This Friday's tasting will include:
Friday
Tasting
with

Koval

Distillery!
This Friday, we will have Michael Guido,

Koval

Distillery's Tennessee Brand Ambassador, in the store to let you

taste

their delicious Whiskies!
Established in 2008,

KOVAL

produces organic whiskey, liqueurs and specialty spirits in Chicago's first distillery since the mid-1800s. Founders Robert and Sonat Birnecker, chose to leave their academic careers to bring the distilling traditions of Robert's Austrian family to America. In making this decision, they vowed to make organic spirits from scratch (avoiding the common industry practice of purchasing and bottling pre-made spirits) and to change the way people understand whiskey by creating a new, signature style - using only the "heart" cut of the distillate - affording a brighter, cleaner take on whiskey.
Come meet Michael,
talk whiskey
, and
have a few tastes
from
4-7p
Friday!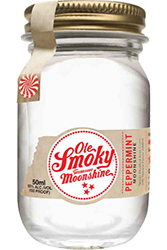 Additional Tasting Friday with

Ole

Smoky

Moonshine!
We thought it would be fun this Friday to have the folks from

Ole

Smoky

come out and taste their delicious line of flavored Moonshines made right here in Tennessee! From 4-7p we will taste several of their delicious flavored Moonshines!
We're Appalachian born and bred. TheOle Smoky families are among the first to step foot in the Smoky Mountains. Like other families, we have honed the art of whiskey making in order to survive during tough economic times. We're among friends here, neighbors with folks who have moonshine stories and traditions of their own. We are proud to share some of ours.
When Tennessee state law changed to allow the distillation of spirits, we saw an opportunity to showcase the art of superior mountain-made moonshine. Ole Smoky is the first federally licensed distillery in the history of East Tennessee.
Like other moonshiners and bootleggers, we know it's considered risky to tell stories of moonshine glory. The consequences of talking back in the day made it something you just didn't do. But those days are gone, and it's hard not to brag when you're makin' & sellin' Ole' Smoky Tennessee Moonshine.
"We have an incredibly rich history with making liquor. It's an important part of who we are." Joe Baker, co-founder of Ole Smoky Tennessee Moonshine.
These are sure to help you jazz up any plans you have for the Holiday weekend so be sure to drop in, give them a try, and pick up a few jars!
Weekend Tastings:
Saturday December 22nd, 2-6pm
This Saturday's tasting will include:
Saturday Tasting with
The Macallan Scotch!
This Saturday, we will have Evan Baugh, Edrington Americas' Tennessee Market Manager, in the store to educate you on Scotches from The Macallan!
The Macallan is the world's most precious single malt Scotch whisky, "the single malt against which all others must be judged"
The Six Pillars are the foundation stones for the fame and character of The Macallan. They encompass the strong sense of place at the heart of the distillery and the estate, together with our long experience of distilling and maturing a single malt whisky

.
Evan will be sampling and answering your Scotch questions from
2-6p
Saturday.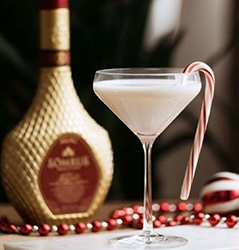 Saturday Tasting with
SomruS The Original Indian Cream Liqueur!
This Saturday, we will have the folks from SomruS in the store to let you taste their delicious Original Indian Cream Liqueur!
SomruS, meaning "Nectar of Gods," has references dating to 2600 BC as a divine beverage for the Gods and is purported to have had the power to prevent the human body from degeneration. Although SomPriya has not cracked the code of immortality, the company's modern interpretation is created using an intricate blend of eastern spices, nuts and cream to produce an authentic liquescent taste of the Indian subcontinent. Using proprietary techniques, SomPriya artfully blends pure dairy cream and hand-crafted Caribbean rum with the luscious flavors of cardamom, saffron, almonds, pistachios and rose to create the 21st century 'incarnation' of SomruS – The Original Indian Cream Liqueur. Meant to be enjoyed on its own, mixed in a cocktail, baked in a sweet dessert or added to a cup of chai, SomruS reinvents the taste, tranquility and euphoria of drinking the mythical elixir of gods. A gold coated and UV protected, custom-made glass bottle draws inspiration from an ancient Indian decanter creating appealing nostalgia and setting it apart from anything else on the shelf.
Come on in and give it a try! They will be sampling from
2-6p
Saturday.
Special Sunday

Tasting

with Belle

Meade

Bourbon!
This Sunday afternoon from
12-3p
we will have the folks from
Nelson's Greenbriar
Distillery
in the store
to let you taste their delicious line of
Belle

Meade

Bourbons
!
We at Nelson's Green Brier Distillery are proud to reintroduce the world toBelle Meade Bourbon, a brand our triple Great Grandfather brought to market more than 100 years ago.
In keeping with the history of the brand, and to assure only the finest quality Bourbon is labeled Belle Meade Bourbon, we painstakingly selected barrels sourced from the nation's most notable distilleries. To ensure that no other Bourbon in the world tastes quite like Belle Meade Bourbon, we created a proprietary blend of four barrels per batch using two different mash bills and yeast strains. Each barrel is aged between 6-8 years and is hand-selected to complement the other barrels in the batch to create the signature flavor profile that makes Belle Meade Bourbon the award-winning Bourbon of choice for the discerning whiskey drinker.
Known for its spicy high rye content, Belle Meade Bourbon's signature recipe was designed to be a versatile Bourbon to be enjoyed whether served neat, with a splash, on the rocks, or in a well-made cocktail. The high rye content is accentuated by our 90.4 bottling proof and helps Belle MeadeBourbon stand up to mixers that often mask other Bourbons, thus making it the base of choice for your favorite classic or craft cocktail creation.
Red Dog Wine & Spirits
Hours: 9 a.m. - 9 p.m., Mon - Sat