Oskar Blues for Beer Thurs+Weekend Wines+Deep Bay Canned Cocktails Fri & Jackalope Sat!
Follow us on these sites:






Oskar Blues Brewery Tasting Bar Takeover for Beer Thursday!
For Beer Thursday this week, we are excited to have the folks from Oskar Blues in the store to taste you through their beers.
From the Brewery:
In 1999 we started brewing beer in the basement of our funky little Oskar Blues Grill & Brew in Lyons, CO before moving to the tin shed 20 feet away. As the Canned Beer Apocalypse kept growing we added a bigger tin box a few miles down the street in Longmont in 2008. Back then we had a batting cage, basketball court, ramps, skateboards, bikes and enough room to chuck the football & Frisbee right over our small canning line. Today that baby is plum full pumping out the best damn craft beer we can & the Tasty Weasel Taproom is running daily tours, live music, SKEE ball leagues & tapping specialty firkins & brews week after week.
We will taste:
2018 Ten Fidy (4pk cans)

Hotbox Coffee Porter (6pk cans)
Stop in between 4 & 7 pm and find your favorite!
Weekend Wine Tasting:
Friday August 31st, 4-7pm
Saturday September 1st, 2-6pm
This weekend's tasting will include:
A blend of Corvina 50%, Trebbiano di Lugana 25%, Syrah 15%, Carmenère 10%. The Corvina varietal dominates in terms of percentage for the floral aroma it gives the wine as well as guaranteeing significant acidity. Trebbiano brings elegance and a long aftertaste; Syrah gives fine fruit and spice notes to the glass and finally, Carmenère creates structure, ensuring stability over time.
Domaine des Lauriers Cuvee Paredaux Pays D'OC
(Languedoc-Roussillon, France)
This wine is a blend of 60% Terret and 40% Vermentino. It has a lovely bright pale golden color with a young and powerful nose of white fruit aromas. It is aromatic on the palate displaying fresh and fruity flavors.
Pascal Janvier Coteaux du Loire Rouge "Cuvee du Rosier"
The French drink a light-bodied red of this kind with an assiette de charcuteries (plate of cold cuts). Its intriguing, brambly berry character refreshes even more with a slight chill.
Red Dog Price 19.99 (buy 2 or more for 15.99!)
Butternut Pinot Noir
Aromas of vanilla, cassis and menthol lift from the glass. On the palette an array of red and dark berries are met with a medium bodied, silky finish.
Weekend Tasting:
Friday August 31st, 4-7pm
This weekend's tasting will include:
Friday Tasting with

Deep

Bay

Canned Cocktails!
This Friday from 4-7p, we will have a Free In-Store Tasting with the folks from

Deep

Bay

! They will be here to run you through their line-up of delicious canned cocktails!
Premium distilled spirits, carbonated water, and natural flavors are all that go into our canned cocktails. Perfect for any occasion, but

Deep

Bay

canned cocktails are best enjoyed amongst friends and family when you're in your happy place, a place like

Deep

Bay

. At 110 calories each, you won't need to feel guilty enjoying our products.
Stop in between
4 & 7 pm
Friday afternoon to taste some delicious, guilt-free, summer friendly cocktails!
GIN SODA
CITRUS MINT
Using a well rounded botanical focused gin as a base, we've added some citrus and mint flavors to make one of the most refreshing cocktails under the sun
VODKA SODA
LIME
The classic. Just how you want it every single time. The perfect mix of vodka, carbonated water and natural lime flavor make it possible to enjoy with minimal hassles wherever you are.
Weekend Tasting:
Saturday September 1st, 2-6pm
This weekend's tasting will include: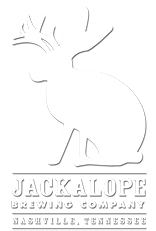 Jackalope

Brewing Tasting Saturday!
This Saturday, we will be serving up delicious brews from one of our local favorites,

Jackalope

Brewing Company! We will have Amanda Crisp
here to tell you all about their beer and also about their new taproom "The Ranch" in the Wedgewood-Houston area!
Jackalope

Brewing Company was founded by Bailey Spaulding and Robyn Virball. They were joined by their friend Steve Wright at end of 2010. He started out as

Jackalope

's biggest fan, parlayed that into being the very first

Jackalope

intern, and is now a full on partner in

Jackalope

. Everyone agreed that they wanted to start a craft brewery that was an active member of the community and put out delicious, creative beers. We opened our doors on May 21st, 2011, and our growing team has been working nonstop to accomplish those goals.

Jackalope

gets its name for a couple of reasons, but it mostly comes down to Bailey's fascination with this creature which she used to believe actually existed. She was given a tee-shirt once with a picture of a

Jackalope

that said "Believe in Yourself". Cheesy? Yes. But also our unofficial motto. Believe in yourself. Believe in great beer.
Casper the Friendly Gose (6pk cans)
Stop in between
2 & 6pm
and find your favorite!
Have a Libation delivered to you with your Delivery Dudes Food Order!
We have teamed with local favorite food delivery service Delivery Dudes to offer some of our inventory of wine, spirits, and beer, including Growlers and Crowlers to go with your delicious takeout dinner!
Ordering is just as easy as ordering food with a full menu of items available to have brought right to your door!
Red Dog Wine & Spirits
Hours: 9 a.m. - 9 p.m., Mon - Sat
| | |
| --- | --- |
| Share this email with your friends: | |
Red Dog Wine & Spirits 1031 Riverside Dr. Franklin TN 37064