4 Sons Brewing & Lechosa Hot Sauce Tastings Thurs + Broken Shed Vodka & Black Abbey Brewing Fri + Dixie Vodka Vodka Tasting Sat + Weekend Wines!
Beer Thursday!
This Thursday for our Free In-Store Beer

Tasting

, we will be serving up delicious brews from

Four

Sons

Brewing out of California!
Founded in 2014, Four

Sons

Brewing truly is a family-run business. Stop by the taproom in Huntington Beach and you will most likely find Duke (aka dad) and Daune (aka mom) and the "four

sons

" – Deven, Derek, Drew, and Dustin – doing everything from checking equipment and sifting grain, to bottling, packaging, and filling glasses.
Four

Sons

Brewing strives to produce excellent craft beer with a wide range of variety that appeals to the novice beer drinker and astonishes the beer expert. With a strong focus on quality and authenticity, every beer contains only natural ingredients to ensure a clean, smooth and memorable taste.
Breakers IPA (6pk cans)

Sour K (6pk cans)

The Great One Double IPA (6pk cans)
Stop in between
4

& 7 pm
and find your favorite!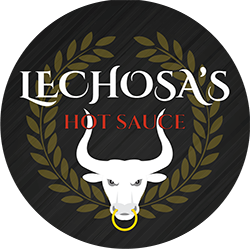 #HotSauceSummer Thursday!
This Thursday for our Free In-Store Tasting, we will have owner and founder David

Lechosa

of

Lechosa

's Hot Sauce at the bar serving up samples of his locally crafted hot sauces!
I have been making hot sauces for a long time and I'm excited that this grew into such a fun business! I'm a bigger chili head than my wife, but she is better with numbers & details so I'm glad we get to work together as a team.
It all started with making homemade hot sauces for friends and family and then it grew into a hot sauce passion! After trying hundreds of hot sauces that are either too hot that you can't taste your food or too weak where you can't feel the heat at all, or those that have a super vinegary flavor or are just straight up weird! With so many options to choose from, why would you want to try our sauces? Well, the answer is simple. They are delicious sauces that are simple, tasty, and have an amazing balance of heat and flavor!
One of our customers said to me once, "Your sauce is so good that you just have to keep eating it, and keep eating it, even though your mouth is on fire! Sometimes I stop myself, and then I'm like, "OK lets have some more." So I'm hoping that everyone can try our sauces and say they found the best balance of heat and flavor!
Peach Habanero

"Oh Boy" Jalapeno

The Ghost

Carolina Madness
Stop in between
4:30pm & 7pm
and find your favorite!
Weekend Wine Tasting:
Friday August 16th, 4-7pm
Saturday August 17th, 2-6pm
This weekend's tasting will include:
Villa Maria Sauvignon Blanc
(Marlborough, New Zealand)
This wine has aromas of snow pea, kaffir lime and gooseberry. The wine is powerful and refined, displaying vibrant grapefruit and subtle passionfruit notes with fantastic mid-palate weight, and a balanced acidity. SUSTAINABLE.
Domaine de Chateaumar Perle de Rose
Rose petal color, a nose of fresh red and yellow fruits (strawberries, raspberries, peaches). On the palate, the wine is soft, round, with elegant sweetness from the fruits noted on the nose, a good minerality, and a fresh lingering finish. 90% Grenache, 10% Mourvedre.
Jacob's Creek Double Barrel Cabernet Sauvignon
Smooth and lush, elegant and smooth with toast and soft texture; aged in Irish whisky casks; subtle, smooth and complex; fleshy, dense and balanced. Jacob's Creek started with ripe, intense fruit from selected Coonawarra vineyards. First the Cabernet Sauvignon was matured in traditional oak barrels before being finished in aged Irish Whiskey barrels. This unique double-barrel technique adds smoothness and richness to the palate.
Red Dog Price Buy 1, 18.99
---
Friday Tasting with

Broken

Shed

Vodka!
This Friday afternoon, we will have

Broken

Shed

Vodka in the store to let you

sample

their Vodka!
Great vodka requires clean and pure ingredients — so there is no better place than New Zealand to craft our spirit. We distill our spirit from pure New Zealand whey (or, as we like to call it, milk honey), then blend it with spring water from the North and South island of New Zealand. This mountainous range is home to some of the purest water in the world. The result is a smooth and well-balanced vodka that remains true to the organic flavors of its source.
BROKEN

SHED

VODKA IS FREE OF GMOS, ADDITIVES, CHEMICALS, GLUTEN OR ANY ADDED SUGARS.
Stop in between
4 & 7 pm
and give this smooth Vodka a try!
---
---
Friday Tasting with Black Abbey Brewing Co.

!
This Friday, we will have the folks from local favorite

Black

Abbey

Brewing in the store for a free in-store

tasting

of their delicious brews!
At Black Abbey Brewing Company, we take an artisanal approach to beer, crafting unique and approachable ales from the highest quality ingredients. Yet it's more than that. We strive to supply liquid refreshment that is greater than the sum of its fine parts. Our beers are created. Not made. Right here in Nashville.
We will taste:
-Chronicles Marzen (6pk cans)
Come on in this Friday from 4-7pm and find your favorite!
Dixie

Vodka & Chicken Cock Whiskey Saturday

Tasting

!
This Saturday afternoon, we will have Adam Zinzer,

Grain & Barrel Spirits

Tennessee Market manager, in the store to let you

taste

their

Dixie

Vodka & Chicken Cock Whiskey

!
At home in the Southeast with production and sales partners around the world, Grain & Barrel Spirits is quickly becoming one of the most innovative emerging spirits company in the industry. No "me too" brands here. We believe memorable moments deserve memorable spirits and each of our brands adds uniqueness and quality to your bar, your drink or your store.
Based in Charleston, South Carolina,

Dixie

is an all-American craft

vodka

only available in the Southeast. The winner of multiple consumer and trade judged awards,

Dixie

is fast establishing itself as The South's Best

Tasting

Vodka
.
Stop in between

2pm & 6pm

to give them a try!
Red Dog Wine & Spirits
Hours: 9 a.m. - 9 p.m., Mon - Sat