Terrapin Beer Co. Tasting Thurs + TN Brew Works and Joseph Magnus Spirits Tastings Fri + 34 North Canned Cocktails Sat + Weekend Wines!
| | |
| --- | --- |
| Follow us on these sites: | |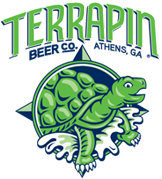 Terrapin

Beer Co. for Beer Thursday!
This Thursday for our Free In-Store Beer Tasting, we will have Mark from

Terrapin

Beer Co. in the house to pour ya'll some of their delicious beers! We're also raffling off a cooler....so don't miss this one!
Founders John Cochran, a 1993 University of Georgia graduate, and Brian "Spike" Buckowski a 1996 American Brewers Guild (California) graduate - met in 1998 while working at Atlanta Brewing Company. Both men had been home brewing for years, and decided to partner with each other to start a craft brewing company in Athens, Georgia.
Buckowski, a Grateful Dead fan, named the brewery after his favorite Grateful Dead album

Terrapin

Station. After creating a business plan, Buckowski and Cochran spent three unsuccessful years pitching investors to fund their startup costs for the

Terrapin

Brewing Company.
In April 2002, they created and introduced

Terrapin

's Rye Pale Ale at the Classic City Brew Fest in Athens, Georgia - which quickly garnered praise by craft beer aficionados across the U.S. In October 2002, their Rye Pale Ale was awarded the American Pale Ale Gold Medal at the Great American Beer Festival in Denver, Colorado - which helped garner

Terrapin

distribution opportunities across Atlanta.
Blonde (6pk cans)

Jazz Cabbage (6pk cans)

Krunkles Trunk (12pk cans)
Stop in between
4 & 7 pm
and find your favorite!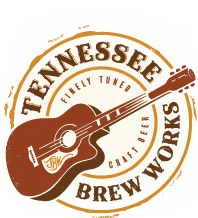 Tasting Friday!
This Friday, we have a Tasting Bar Takeover with Nashville's own

Tennessee

Brew

Works

!
Tennessee

Brew

Works

was born of the thirst for high quality, well-crafted, flavorful beer.
We are proud to call the great state of

Tennessee

home to the

Tennessee

Brew

Works

brewery and taproom, where we create our "finely tuned craft beer." With fine traditions in many things including both music and spirits, we hope to capture the essence of the land and culture in all of our

brews

. We strive to create our

brews

as efficiently as possible, minimizing waste and raw material utilization in our

brew

processes; doing our part for conservation. We believe that

brewing

is a collaboration between art, science and culture!
We are all about supporting our local breweries, so come on out and taste their delicious beer!
King Chestnut (6pk btl)

Hippies & Cowboys IPA (6pk btl)

Walk the Lime (6pk btl)
Stop in between 4 & 7p and find your favorite!
Special Friday

Tasting

with Jos. A. Magnus & Co.!
This Friday afternoon, we will have a representative from Jos. A. Magnus & Co. at the bar to pour you samples of their spirits!
Enchanted Rock Vodka

Texas Ranger Whiskey

Vigilant Gin
Swing by from
4-7p
to see what it's all about!
Weekend Wine Tasting:
Saturday August 24th, 2-6pm
This weekend's tasting will include:
Clean and crisp, with hints of citrus and floral notes, this wine is an excellent summer quaffer. Fermented in stainless steel and then bottled in screw-cap bottles in order to maintain its fresh, bright flavors.
Barone Montalto Nero D'Avola-Cabernet Sauvignon
This wine is obtained from grapes grown on the best suited hills and respectfully vinified. The body and complexity of Cabernet is well integrated with the primary fruit of Nero D'Avola. The palate is full of spices, with hints of matured red fruits supported by a fresh natural acidity and intense tannins.
Saint Cosme Cotes du Rhone
This wine is bright fruit followed by a well-structured mouth with a good texture. The Syrah from the southern Rhone does not have the finesse of a good northern Rhone syrah, but it has a fresh fruit full of charm. Blackcurrant, oriental spices, licorice and violet. 90 Points Wine Spectator.
Saturday

Tasting

with

34

North

!
This Saturday, we will have the folks from

34

North

Cocktail Co. in the house to sample ya'll on their line of canned cocktails!
The spirits based craft cocktails come in 12-ounce cans as a 4-pack and are crafted with high quality spirits and no artificial ingredients.
*Whiskey Thief (4pk cans)
*Sneaky Pucker (4pk cans)
---
Stop by between
2-6p
& taste them!
Get A Fill of Wine To-Go!
You heard me right, friends! We now have Wine On Tap. Think of it like getting a growler of beer....but in 25 ounce plastic wine bottles!
It's guaranteed fresh wine.

You can take it more places since it's in a plastic bottle.

More premium options! There are over 150 wineries & over 250 premium wine brands available on tap.

No time wasted pulling corks, recycling bottles or throwing away waste. Simply tap & pour the freshest, best tasting wines!

Kegs offer a 96% reduction in carbon footprint compared to wine poured from bottles over 20 years. Just one stainless steel keg sequesters the same amount of CO2 as 28 trees! Plus, each keg put into service saves 2,340 lbs of trash from the landfill over its lifetime.
*Monte Alegre Rosado [an energetic nose of violets, roses, and ripe red fruit. An excellent balance of acidity makes this Rose very fresh and a perfect companion for all kinds of foods.] $10.99/fill
*La Vite Pinot Grigio [Straw yellow with a delicate bouquet of apple and fig. A fresh, dry, velvety flavor that holds notes almond.] $11.99/fill
25 oz plastic bottle----> $1.25
Find the taps at the front bar!
Red Dog Wine & Spirits
Hours: 9 a.m. - 9 p.m., Mon - Sat
| | |
| --- | --- |
| Share this with your friends: | |