Mill Creek/Rua/Quinns Thurs + Naughty Tea/TBW Fri + Johnnie Walker/CBD Cocktails Sat!
| | |
| --- | --- |
| Follow us on these sites: | |
Mill

Creek

Brewing for Beer Thursday!
This Thursday afternoon, we will have local favorite

Mill

Creek

in the shop to let you sample some of their brews!
Less Fuss. More Beer.
The best credentials come in a can—or pint glass if you're feeling fancy. We could go on all day about what makes our brews shine but we'd much rather pour you one and let it speak for itself. After all, the only thing better than talking about great beer is drinking it.
We will taste:
Oktoberfest (draft)

Lil Darlin Citrus Wheat (6pk cans)
Stop in between
4 & 7 pm
and find your favorite!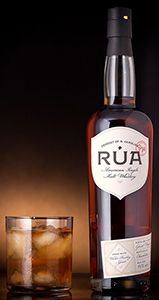 Rua

Whiskey & Quinn's Single Barrel

Tasting

Thursday!
This Thursday, we will have Ollie from
Rua & Quinns
in the shop to let you sample our

Rua & Quinn

Single Barrel Whiskeys!
From the distillery:
Founded by Irish native, Oliver "Ollie" Mulligan, Great Wagon Road Distilling Co is the oldest distillery in Charlotte, North Carolina and the first one to have it's own speakeasy attached. Although Ollie is the first in his family to make legal spirits, three generations ago in the midlands of Ireland, Ollie's grandfather Patrick Quinn began the family tradition of whiskey making, and in 2013, after a handshake and a few pints with a mate, Ollie Mulligan established Great Wagon Road Distilling Co. to carry on his family tradition of whiskey craftsmanship.

Our purpose at Great Wagon Road Distilling Co. is to continue in this tradition of celebrating passionate independents everywhere. With each meticulous and artfully spirit produced, we seek to provide a spirit worth celebrating the passion and perseverance of both the original Great Wagon Road pioneers and contemporary trailblazers alike.
Stop in between 4 & 7p and give this delicious whiskey a try!
Naughty Tea Tasting Friday

!
This Friday, we will have the folks from Natchez Hills Vineyard in the shop to sample you all on their Naughty Tea wine!
From the winery:
Nothing says Southern Hospitality like a glass of ice cold sweet tea. Using our handcrafted wine making techniques, we have uncovered a new way for adults to enjoy an American classic. Naughty Tea is a unique southern sweet tea wine that captures the profile of a traditional sweet tea with just the right amount of kick. Whether served on its own over ice, in a can, or mixed into a craft cocktail, Naughty Tea provides a fantastic and memorable experience to enjoy and share a bit of Southern Hospitality.
Stop in between 4 & 7p and give this wine a try!
Tasting Friday!
This Friday, we have a Tasting Bar Takeover with Nashville's own

Tennessee

Brew

Works

!
Tennessee

Brew

Works

was born of the thirst for high quality, well-crafted, flavorful beer.
We are proud to call the great state of

Tennessee

home to the

Tennessee

Brew

Works

brewery and taproom, where we create our "finely tuned craft beer." With fine traditions in many things including both music and spirits, we hope to capture the essence of the land and culture in all of our

brews

. We strive to create our

brews

as efficiently as possible, minimizing waste and raw material utilization in our

brew

processes; doing our part for conservation. We believe that

brewing

is a collaboration between art, science and culture!
We are all about supporting our local breweries, so come on out and taste their delicious beer!
Stop in between 4 & 7p and give this wine a try!
Johnnie Walker Fire & Ice
Tasting Saturday!
This Saturday, we have a representative from Johnnie Walker in the house to sample you on their latest releases, A Song of Ice and A Song of Fire inspired by HBO's Game of Thrones!
Introducing two new Scotch Whiskies to the realm, celebrating the enduring legacy of the critically acclaimed HBO® series Game of Thrones. A continued collaboration with HBO, these limited edition whisky blends are inspired by the iconic and powerful houses of Westeros – House Stark and House Targaryen – and are successors to the White Walker by Johnnie Walker limited edition blend launched in 2018.
From House Stark comes A Song of Ice, from House Targaryen A Song of Fire. Together, the two whiskies celebrate the dynamic relationship between the houses, represented by their house sigils – the Direwolf and the Dragon – which fiercely adorn each bottle.
Stop in between 2 & 5p and give this wine a try!
CBD Cocktail Saturday with Spaz

!
This Saturday, we're going to have our resident bartender Spaz behind the bar to show you the versatility of CBD and how it can be used in cocktails!
The effect of the intake of CBD infused cocktails varies for different people. But generally, it is one of euphoria without the irking sense of anxiety caused by regular cannabis. CBD (Cannabidiol) is usually known to have a calming effect, relaxing the senses from other physical discomforts.
According to bartenders across the trendiest cities in the country, New York, Los Angeles, Portland – you name it; CBD in cocktails enhances the drinks' flavor. This supplement is also known to reduce inflammation and anxiety, and that effect extends to cocktails infused with CBD.
Some people who have experimented with CBD cocktails also claim it reduces the negative effects of intoxication, though there isn't any scientific research to support this yet.
Stop in between 2 & 6p and sample a cocktail!
Sammy's Wine of the Week
!
If you've been following us on Instagram, you've seen our featured wine of the week each week. This week's feature is a fun little Italian red.... 2017 Allegrini Valpolicella!
Ruby red in color, with purplish-blue highlights; the nose exhibits fragrant fruit with prominent notes of cherries, echoed by fresher hints of pepper and aromatic herbs, typical of Corvina and Corvinone, the historic varietals of this appellation. Whilst young it is impressively lively and playful on the palate whereas some two years on it expresses greater delicacy and finesse.
Stop in and taste it.....if you buy a bottle, we'll give you 10% off!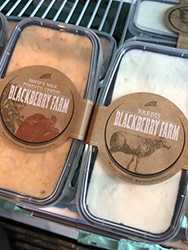 If you have perused our coolers, you might have noticed 2 new cheeses we carry from Blackberry Farm: Sheep's Milk Pimento Cheese & Brebis!
Perhaps better than any other product made on the premises, cheese translates the character of this place at a particular point in time. The Blackberry Farm Dairy began in 2004 with the purchase of 12 East Friesian dairy sheep. While our flock has grown to over 60 since then, our focus continues to be producing the finest ewes' milk cheese possible and doing so in the traditional manner and on a small farmstead scale. Recipes and cheese making techniques have been developed to reflect the qualities unique to this farm, to embody and emote the terroir here in the Appalachian Mountains.
The Blackberry Farm Sheep's Milk Pimento Cheese is a new spin on a southern classic. We have taken our traditional pimento cheese recipe and added in an aged sheep's milk cheese that creates an even more delicious and complex flavor. Creamy in taste and bold in flavor, our Sheep's Milk Pimento Cheese is sure to be a hit and a new Farm favorite!
Brebis:
Brebis is a fresh sheep's milk cheese, produced similarly to a Chèvre. It is rich with a supple texture, while being light on the palate. Brebis is well-balanced, making it a very versatile cheese. It is excellent eaten alone, as an accent to any sandwich or when paired with one of our delicious jams.
Kat's Naturals Activated Hemp Dark Chocolate. Need I say more? Find out more about what local maker Kat does on her website.
Activated CBD Chocolate Bars are handcrafted in small batches to ensure exquisite taste with perfect consistency and potency. Available in white chocolate and dark chocolate, these bars are a convenient and delicious way to get your daily dose of CBD.
Red Dog Wine & Spirits
Hours: 9 a.m. - 9 p.m., Mon - Sat
| | |
| --- | --- |
| Share this with your friends: | |